Elevate Outdoor Living

in Marco Island, FL, with a MagnaTrack Screen

Want to let nature in, but keep high winds, harsh UV rays, bugs, and rain out? Our MagnaTrack Screens are available to homeowners and business owners across Marco Island, Florida, who want to upgrade their outdoor space so it's more comfortable and inviting. Plus, with the touch of a button, you can effortlessly control your screen without any frames or poles in the way of your view.



How

MagnaTrack Screens Work

MagnaTrack Screens are the only motorized screen system in the world that is self-correcting. Using revolutionary magnetic technology, it stays on the track with a secure grip and consistent tension. If it gets off track, you can easily restore it with the touch of a button, allowing it to self-correct. This makes operating our system easier with 98% fewer services calls when compared to other motorized screens.



The Benefits

of a MagnaTrack Screen

Not only are MagnaTrack Screens reliable and easy to operate, but they also offer exceptional protection against bugs, UV rays, harsh winds, rain, and even hurricanes. In fact, our Defender series can withstand Category 5 storms and winds up to 156 mph. You can protect your outdoor space, including furniture and belongings when a big storm hits. During favorable conditions, you can enjoy a more comfortable, private, and secure oasis when you step outside.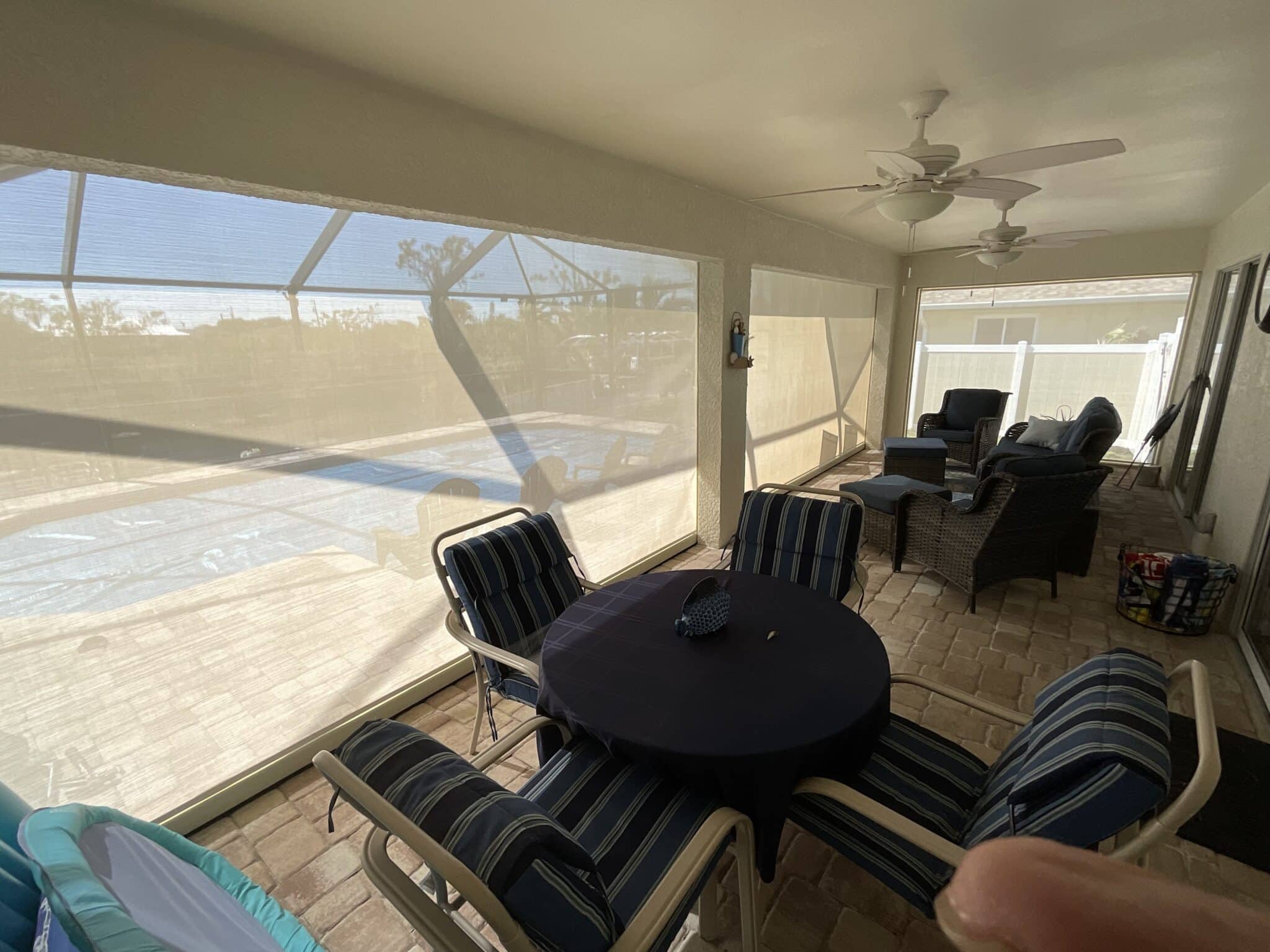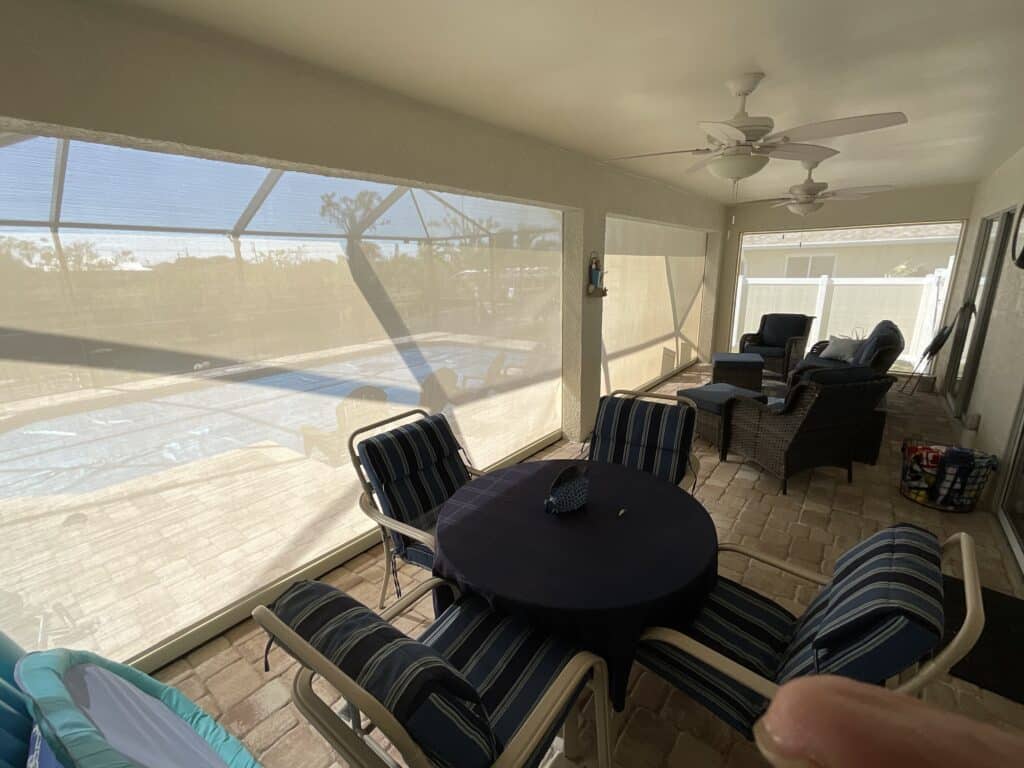 Why Choose OG Living

for Your MagnaTrack?

At OG Living, we make the purchasing process simple and stress-free. Whether you'd like a MagnaTrack Screen for your home or business, we'll discuss all the options, including colors and styles, and help you make a confident buying decision. We can even install a MagnaTrack Screen on our StruXure pergolas or cabanas.




If you'd like, we also offer special financing for qualified customers. Plus, with our factory-trained, in-house installers, you can rest assured you'll get a MagnaTrack Screen that offers seamless operation for years to come.


Get an
Outdoor Space You Love!
With MagnaTrack Screens from OG Living, we make life outside more comfortable. You can enjoy fresh air in a luxurious haven minus bugs, rain, winds, and harsh UV rays. Contact us today to get started and learn more about our options for MagnaTrack Screens in Marco, Island, FL.