Choose us for quality and reliable service
 VETERAN OWNED AND OPERATED
 PROVEN PROCESS
 ALL W-2 EMPLOYEES
 FULLY LICENSED AND INSURED
 YOUR PERSONAL PROJECT MANAGER
Welcome to OG Living – where excellence meets dedication. As a proudly Veteran Owned and Operated business, we bring the same level of commitment and discipline to our work that has been instilled in us through our service.
What sets us apart is our Proven Process, honed through years of experience and fine-tuned to ensure optimal results for every project. From the initial consultation to the final touches, our approach guarantees efficiency, precision, and customer satisfaction.
We believe in the quality of our work. Your trust in us is an investment, and we stand by our craftsmanship for as long as you need us. Our promise is more than just words – it's a guarantee of lasting value.
At OG Living, our team is made up of ALL W-2 Employees. This means that every person working on your project is a dedicated professional invested in maintaining our high standards. No outsourcing, no compromises – just top-tier expertise from a team that takes pride in their work.
Rest easy knowing that we are Fully Licensed and Insured. Your peace of mind is as important to us as the quality of our work. We've taken the necessary steps to ensure that every aspect of our operation is above board and in compliance with industry regulations.
Your project deserves nothing less than the best, which is why we assign a Personal Project Manager to oversee every detail. Your vision is our mission, and your Project Manager is there to ensure that every aspect aligns seamlessly. They're your point of contact, your advocate, and your partner throughout the journey.
Choose OG Living for a blend of proven excellence, military-honed discipline, and a commitment to delivering results that truly last. We're not just creating projects; we're forging relationships built on trust, quality, and the relentless pursuit of perfection.
Top MagnaTrack Dealer
2021 & 2022
We take immense pride in achieving the prestigious title of the "Top MagnaTrack Dealer" for both 2021 and 2022. This accomplishment underscores our unwavering commitment to excellence, innovation, and customer satisfaction. As a leader in the industry, we consistently delivered top-tier products and unparalleled service, establishing us as the go-to destination for MagnaTrack solutions. This recognition further motivates us to continue pushing boundaries and setting new standards in the years to come.
Choose us for quality and reliable service

Most Creative Commercial Build 2021
Best Commercial Transformation 2022
At OG Living, we proudly secured the titles of "Most Creative Commercial Build 2021" and "Best Commercial Transformation 2022." These awards spotlight our commitment to innovative design and revitalizing spaces. In 2021, our creativity redefined commercial structures, and in 2022, our transformative prowess breathed new life into existing properties. These accolades reinforce our dedication to pushing boundaries and delivering remarkable outcomes that leave a lasting impact.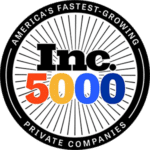 OG Living Ranks No. 426 on the 2023 Inc. 5000 Annual List With Three-Year Revenue Growth of
1,327%
We're thrilled to announce that OG Living has achieved a remarkable milestone, securing the No. 426 spot on the esteemed 2023 Inc. 5000 Annual List. With an impressive three-year revenue growth of 1,327%.